The following instructions walk you through the process of exporting a video file appropriate for playback on the exhibition media players used at MCAD. These instruction require you have a finished high-quality version of your piece to start with- preferably as an MP4 file.
1. Open Adobe Media Encoder
2. Find your finished movie file on your computer and drag and drop it into the Queue pane of Media Encoder. (see image below)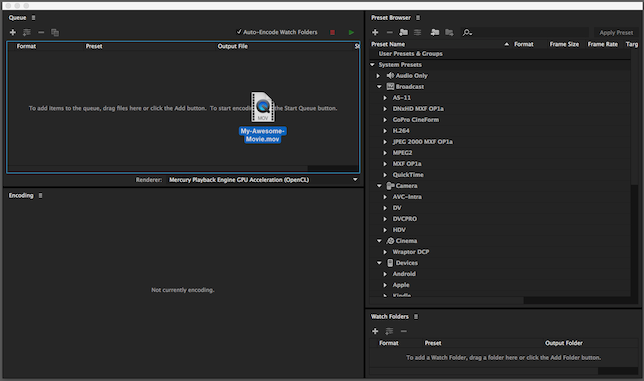 3. In the Queue window, directly under the file name. click on the first blue link and select H.264 as the Format.
4. For the second blue text link, click and select Match Source - High bitrate as the Preset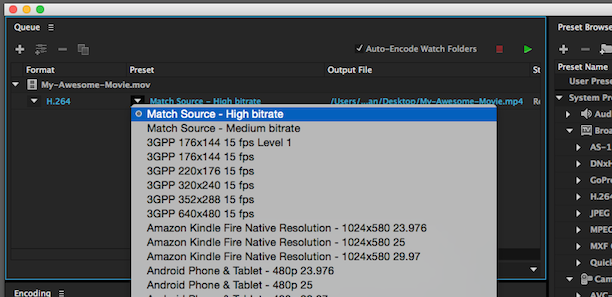 5. Under the third blue text link, click and select a location to save the new file to and a name for the file.
6. When you're ready to export, click the green arrow button on the upper-right of the queue panel to start the encoding.
For instructions on how to load this file up and play as a loop on a Micca Speck media player please see this link.