You can send documents to the SB-Canon-Copier for high volume printing/copying and for advanced finishing options like folding, stapling and collating!

If you do not already have the Canon set up on your computer, please follow the instructions in this article. After you install the Canon and the driver for it, you will want to go into your System Preferences to activate the advanced finishing options. 
Open "Options & Supplies"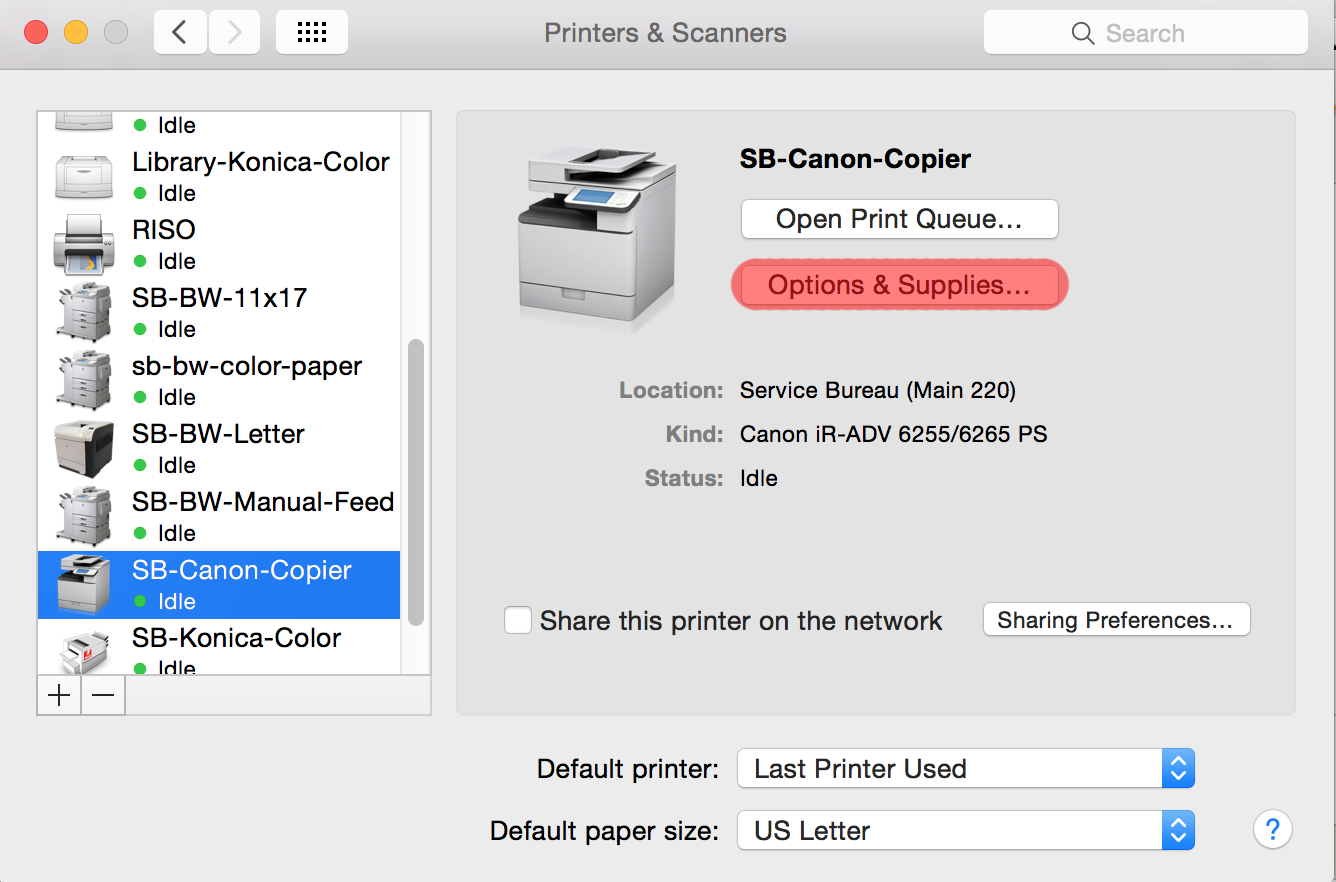 In the options menu, set "Booklet Finisher P1" as Output Options, and "2/3 Holes" for External Puncher, hit OK.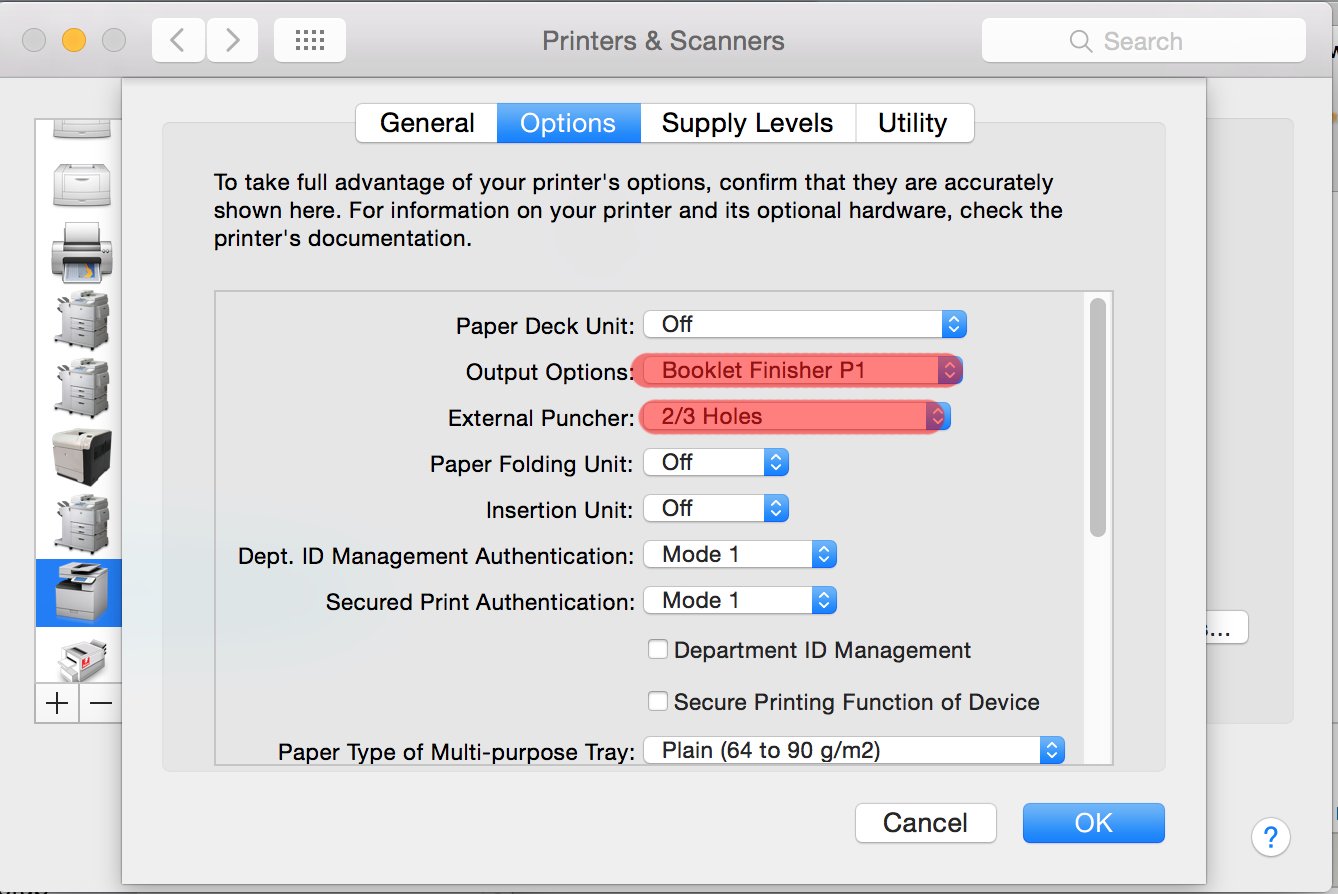 You will now have all of the advanced finishing options!

Before you attempt to print 500 copies of a document it is always wise to proof it on one of the public BW printers (SB-BW-Letter or SB-BW-11x17). We also advise you to come into the SB if possible where we can help you set up your file to print to the Canon properly. If you feel okay trying this by yourself, read on!

Once you are confident your document is ready to go you can choose File > Print from your application and choose SB-Canon-Copier.

Navigate through the printing menus to find the finishing settings you would like.

Choose to "Show Details"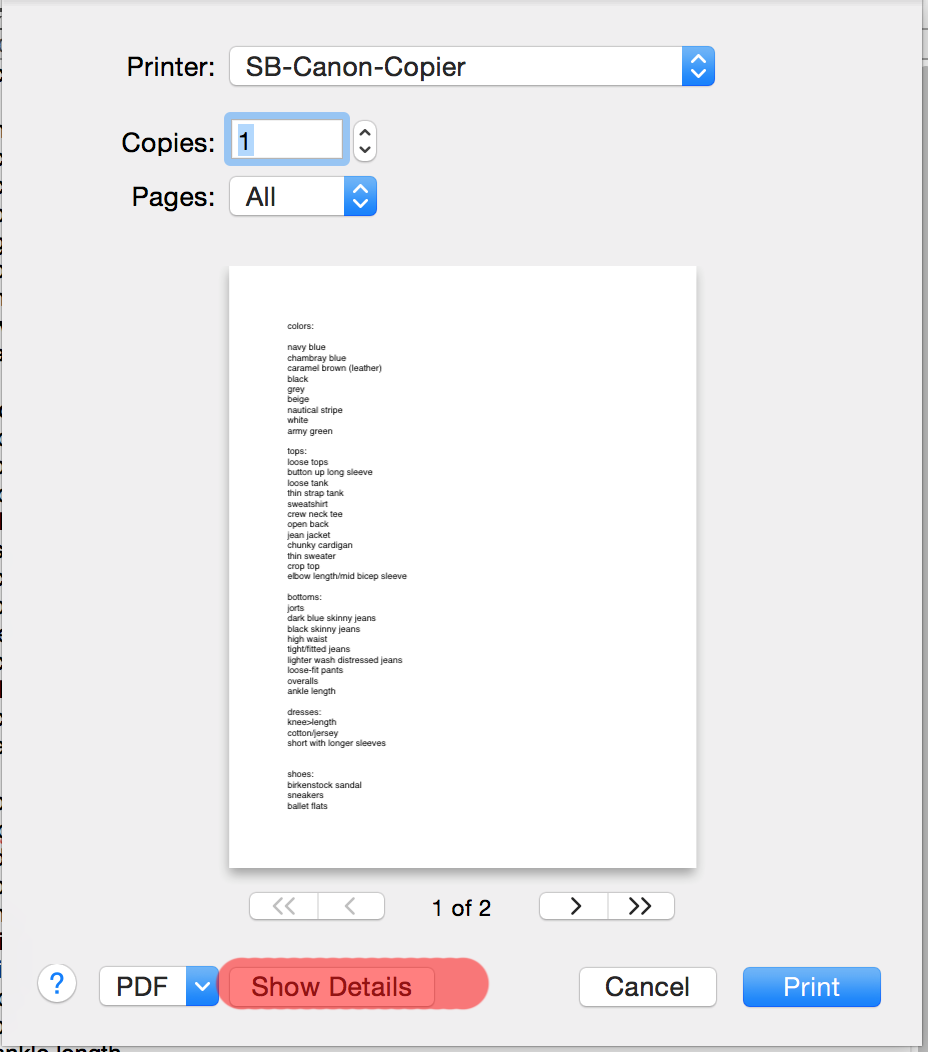 For advanced finishing features like stapling, folding, etc., choose Finishing from the pulldown menu.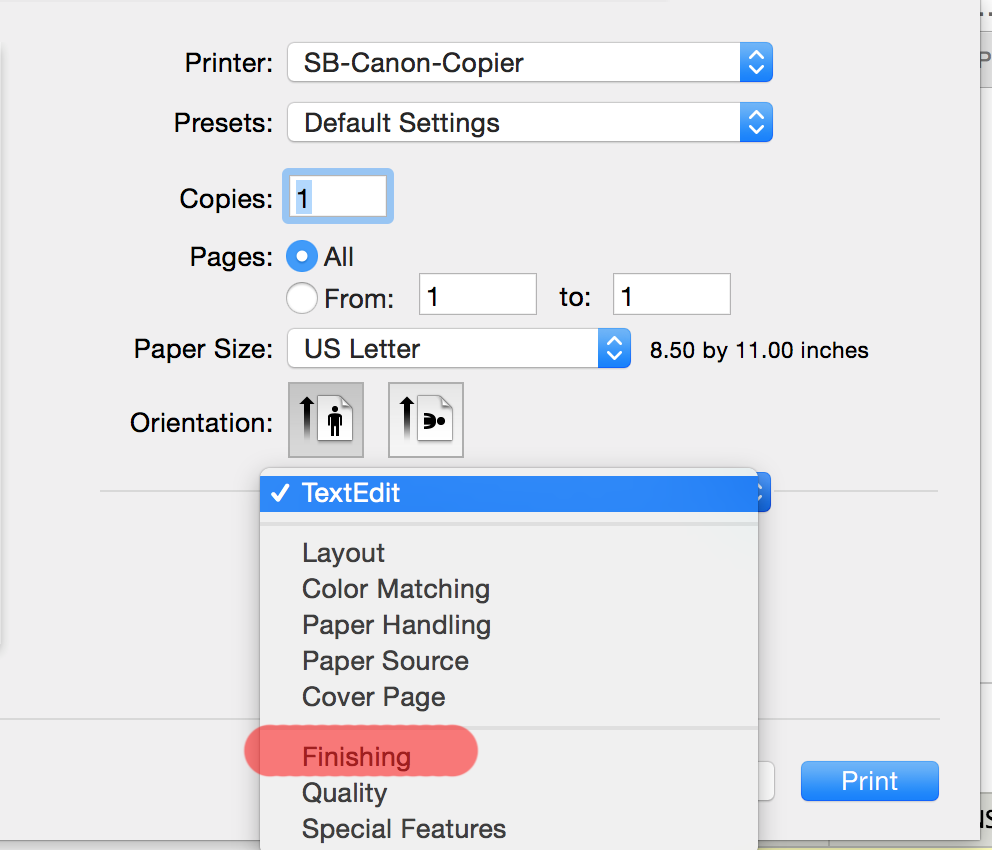 Choose "2-sided Printing" to duplex your document. 
Stapling "ON" to staple (you may then choose the staple location if you wish, default is upper left corner).
"Misc finishing modes" will contain hole punching options.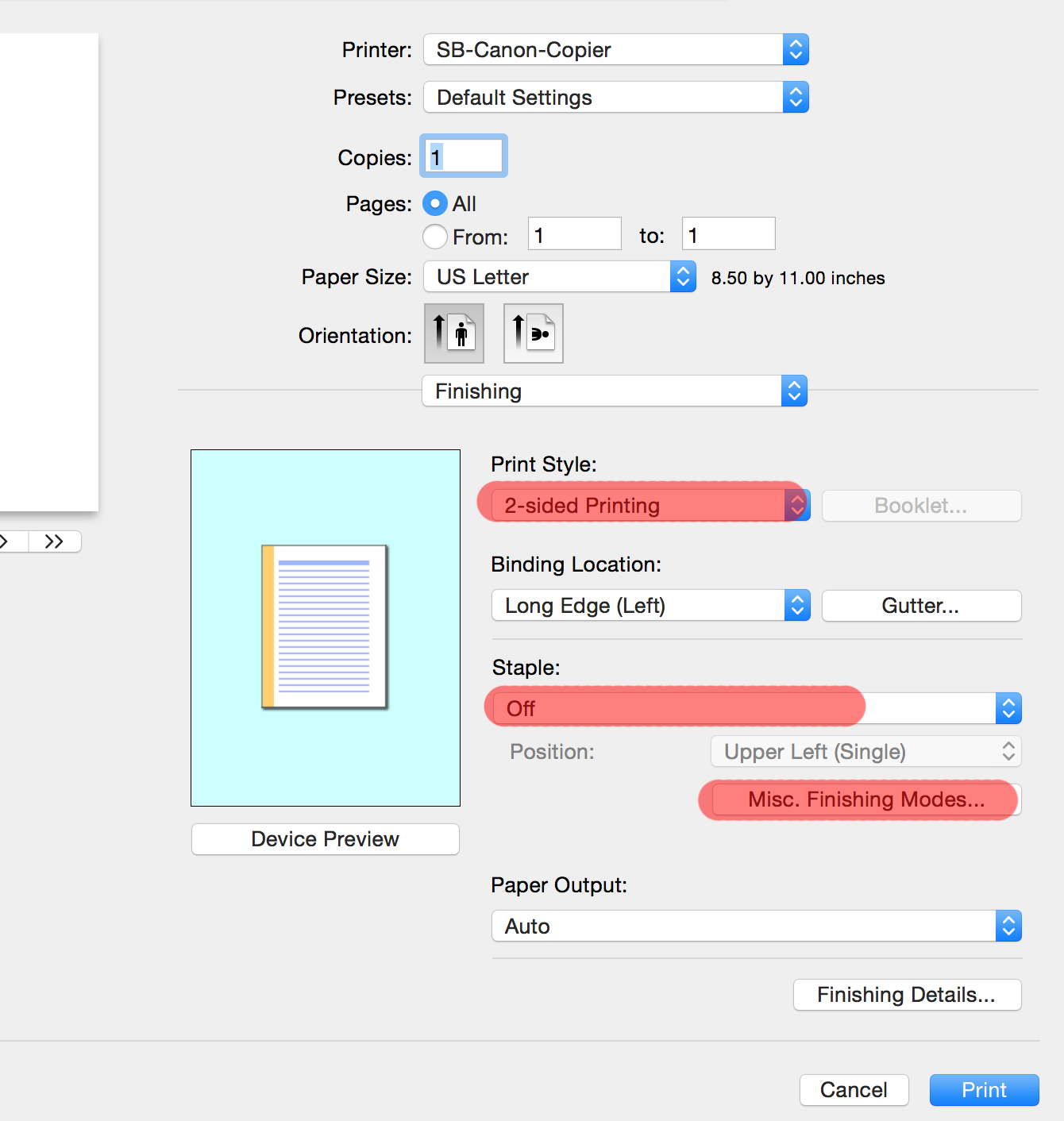 If you are interested in printing on something other than regular copy paper you can go to the Paper Source option in the main pulldown menu.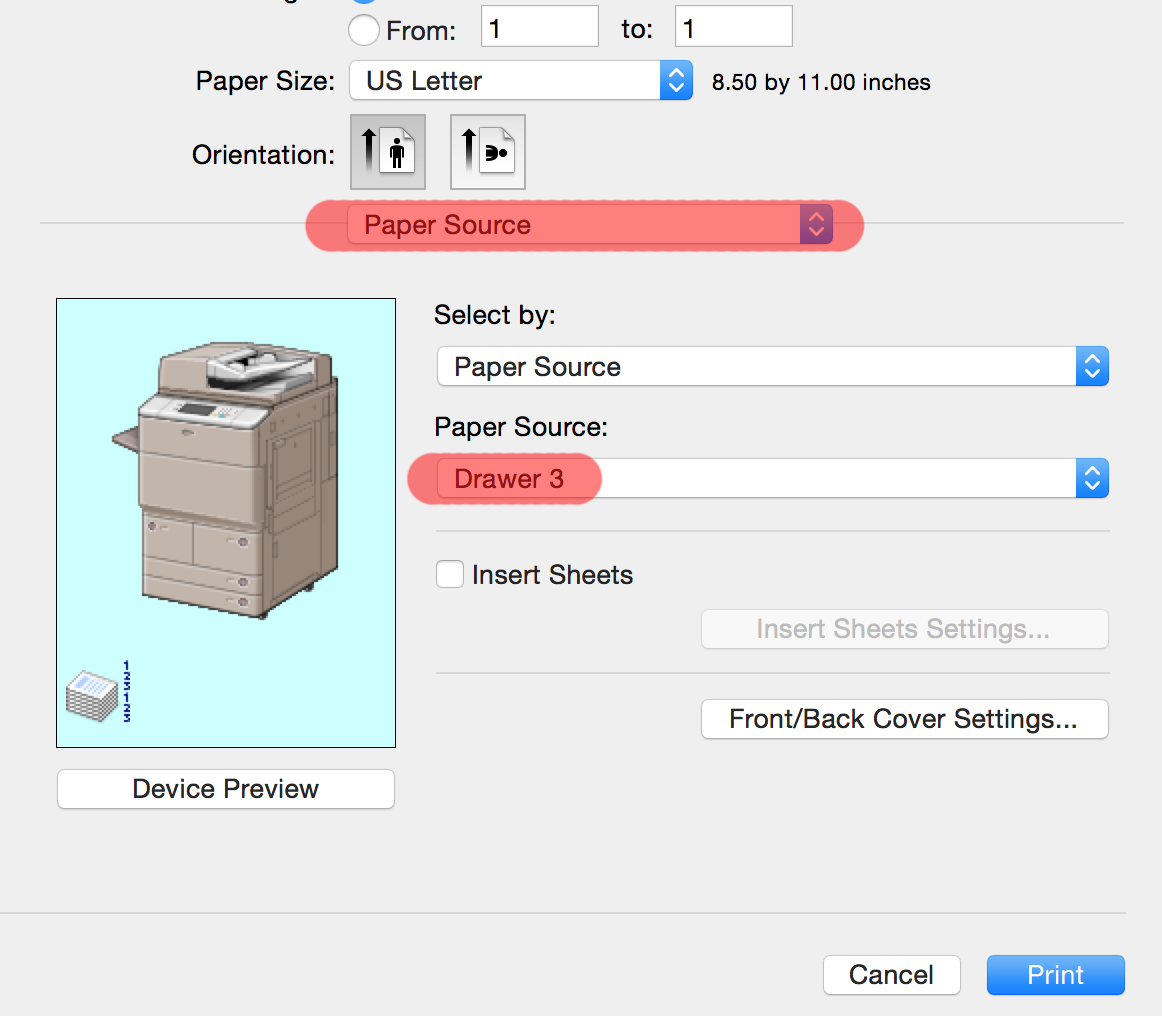 and set your document to print to a specific tray (you'll want to work with SB staff on this one).


Once you hit Print remember that you'll have to come to the SB to have it released.
Again, we encourage you to visit and consult with SB staff in making these settings.