1. Plug the power supply and HDMI cable into the back of the Micca Speck. Then plug the other end of the HDMI cable into your playback device (TV or Projector).
2. Insert either a USB thumb drive or SD card with your media into the Micca Speck.
3. Your media should be formatted correctly for the Micca Speck. Formatting instructions can be found here.
4. Turn on your playback device. Use the remote provided in the kit to turn on the Micca Speck. A green light should illuminate on the front of the Micca Speck indicating that it is on.
5. If the menu for the Micca Speck does not come up on your playback device, make sure the device is set to the HDMI input you connected to the Micca Speck. If that does not work press the HDMI button on the Micca Spec remote.
6. Your display should now look like this:
7. Using the Micca Speck's remote select Movie > USB Device or Memory Card. Press OK on the remote.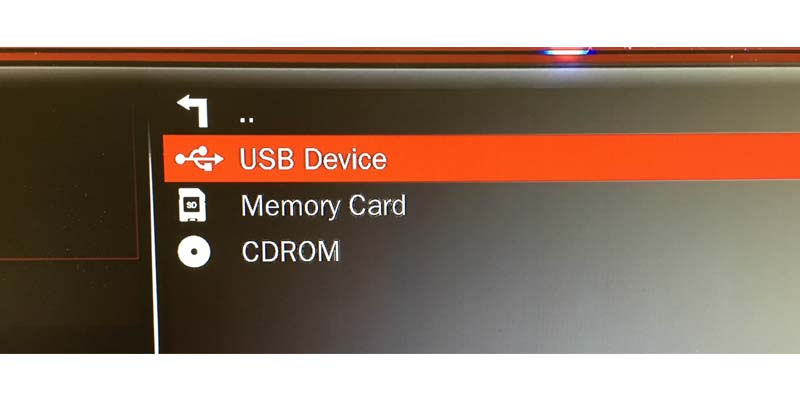 8. Inside of your memory device navigate to your file.  Make sure you choose the file without the "._" before the file name as shown in the image below.  The green arrow is the correct file and the red X is the incorrect file.  Select the file by pressing the OK button on the remote.  Your video should begin playing.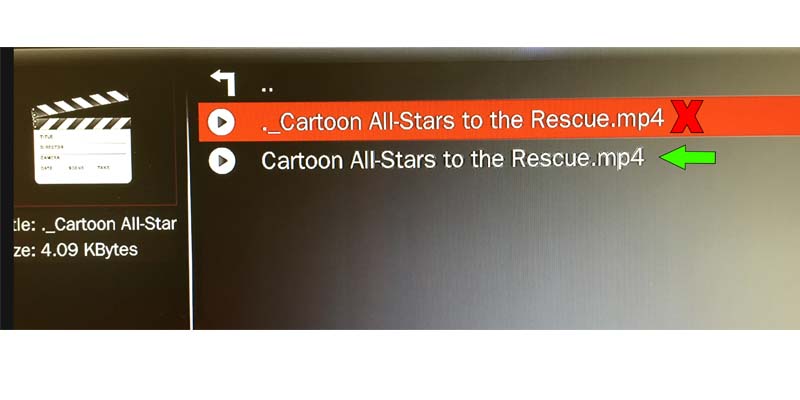 9. To loop your file, press the REPEAT button on the remote until "Repeat One" is shown on the screen.  Your file will now loop until STOP is pressed on the remote.