Printing at MCAD is handled through a service called Papercut. In order for you to send a print job to a printer, the Papercut system needs to know who you are and deduct the appropriate amount of money from your account. There are two ways to get Papercut to recognize you:
If you received your computer from MCAD and/or recently had it re-imaged by the Help Desk, we ensure that the user account on each person's newly-imaged laptop is the same thing as their MCAD login. This allows Papercut to identify who you are and releases the print job for printing.
If the account name on your computer is not the same thing as your MCAD username, you will need to install the Papercut Client.
For those who fall into the first category above, you're all set to print at MCAD!
Anyone who's laptop username does not match their MCAD username will need to install the Papercut client in order to print to the printers on campus.
Before doing anything else, it is a good idea to remove any "old" MCAD printers you may have installed.
Open System Preferences.
Go to Print & Fax.
In the printer list, select any MCAD printers and click on the "-" button in the lower left-hand corner to delete them.
Once this is done, visit the following link to download the Papercut Client.
Once the file has downloaded, you will need to double click on the zip file. Once the zip file has extracted the MCAD Printer Setup Utility (the icon looks like a small printer), double click on this to run the MCAD Printer Setup Utility application. Check off the printers you want installed and click OK.
-If you checked either of the Konica printers or the SB Canon, installers for those printers will open. Click through the steps to run those installers.
-If you do not already have the PaperCut Client app (PCClient.app) installed, the Utility should automatically drop it into your Applications folder.
-Quit the Setup Utility. The printers will now show up in your Print & Scan System Preferences panel and all printer dialog boxes.
Note -- When attempting to run this installer, you may need to control-click on this app then select 'open' to bypass macOS's default security settings.
Papercut Application Settings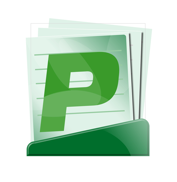 After you're done installing all of the printers in the previous step, it's time to set up the Papercut Client application. First, locate the application in your Applications folder. The icon for this app should look like this.
Launch this app. If prompted, log in with your MCAD short username and password. Before you click OK, we suggest you set the "Remember" option to "Until I Logout" so you're not constantly prompted to enter your MCAD Login.
Make a test print. The first time you print you will be prompted to log in if you weren't before.
Once you click OK, your file will be sent.
The PCClient window will stay open in a small window showing you your current account balance. It is fine to collapse the window into your dock to get it out of the way. If you click on the "Details..." link, you will be brought to your printing account at print.mcad.edu.
You're all set to print at MCAD!
**IMPORTANT NOTE**
**IF YOU QUIT OUT OF THE PAPERCUT CLIENT YOU WILL NOT BE ABLE TO PRINT**
You'll notice that once you launch PCClient, you'll see a small, black and white version of the icon above show up near your clock in the top Apple toolbar. As long as you see that icon in your toolbar, you have the ability to print. If you ever do not see that icon, find the PCClient app in your applications folder and launch it again to regain your ability to print.