Save the date for the MCAD Art Sale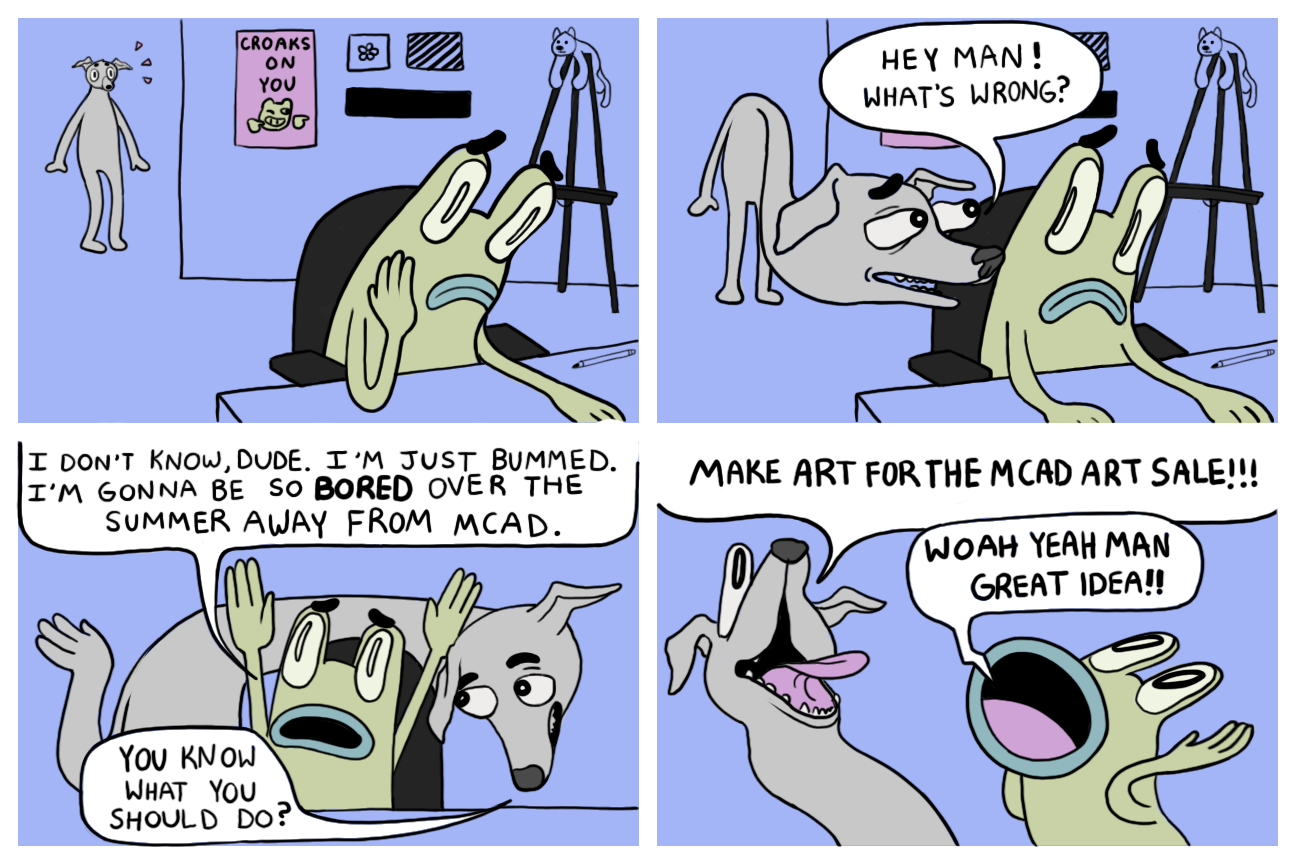 Illustration by current student Bec Matos.
Start making your art today!
Always held the weekend before Thanksgiving (Nov. 21–23), the MCAD Art Sale provides you with an opportunity to sell your artwork to an eager audience. Summer is a great time to prepare your work for this beloved annual tradition and one of MCAD alumni's favorite alumni benefits.
Now in its twenty-second year, the MCAD Art Sale is a Minnesota tradition that has generated more than $3.3 million for emerging artists. But it is not a fundraiser! Through the sale of art, 80% of those sales go back to you, the artists. The remaining 20% helps pay for the event itself.
The Art Sale is for you—we hope you are able to use the event to help build your professional art practice. Whatever it is you are making, we will work to find a way to include it in the Art Sale. 
Registration will open after Labor Day, be sure to watch your email. Alumni are eligible to participate in the first five art sales after graduation. Any current student or graduate between December 2014 and May 2019 is eligible to participate in the MCAD Art Sale. Make sure your primary email is up to date with MCAD and that you are signed up for MCAD newsletters to receive the registration link!
Save the date for a Top Seller alumni panel presentation on Thursday, September 12, 2019, 6:30 p.m. in Auditorium 150. Bring your questions about the Art Sale, preparing your work, and engaging with your customers! Also revisit tips from Art Sale Top Sellers, pricing guidelines, and Top Seller alumni profiles.
Looking forward to another great year!
Seth Goodspeed
Events and Alumni Programs Manager
alumni@mcad.edu
P.S. Stay in touch! Follow the MCAD Art Sale on Facebook and share any progress shots with the hashtag #makemcad or #mcadartsale.